eWomenNetwork program outlines top three business mindset mistakes …and how to avoid them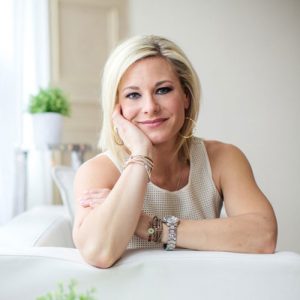 The February, 2018, eWomenNetwork Reno/Carson/Tahoe Chapter event features a clinical psychologist who will explore the science and strategy behind a successful business mindset with "The top three business mindset mistakes…and how to avoid them."  This networking dinner event takes place 5:30 p.m. to 7:30 p.m. (informal networking begins at 5 p.m.), Wednesday, February 21,  2018, at the Hidden Valley Country Club, 3575 Hidden Valley Drive in Reno.
Clinical psychologist and business coach Dr. Erin Oksol will discuss how:
The brain can be a dangerous neighborhood to hang out in but also can be our best business partner
Businesses are won or lost in the six inches between your ears
To improve mindset to improve income
To implement strategies to change the top mindset mistakes entrepreneurs and business owners make
Dr. Oksol has maintained a psychology private practice in Reno for the past 15 years and is the founder of Massive Business Success Coaching, focused on helping business owners and entrepreneurs make more money doing what they love.  She combines the science of behavioral psychology and peak performance with coaching to help people take their businesses to the next level.  Dr. Oksol has been published in 10 peer-reviewed psychology journals and two psychology books and speaks regularly at women's events, podcasts and radio shows for female entrepreneurs.  She is a corporate trainer, professional speaker and recently became an international best-selling author with her book, Obstacles into Opportunities.
The event includes dinner, no-host wine and beer, eWomenNetwork's trademarked Accelerated Networking™ and a business expo.  Vendor tables are available.  Cost for the event is $45 for eWomenNetwork members, $55 for guests and $85 for non-members registered by February 18.  Late registration is $55 for members, $65 for guests and $105 for non-members.
eWomenNetwork is the world's largest women's business event organization, connecting and promoting women and their businesses, offering Accelerated Networking™ and other resources designed to build relationships and success.  For more information or to register for this event, visit ewomennetwork.com/chapters/reno-carson-tahoe-574, or call 775-391-2231.